2018 Girl Scout Cookie Program New Technology Webinar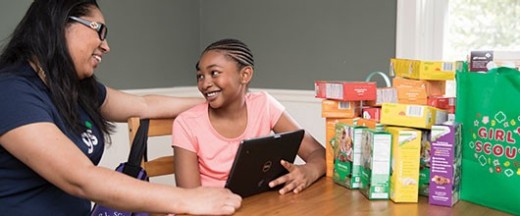 Date:
Wed Nov 15, 12:00 PM
- 1:00 PM
Category:
Volunteer Training
rom getting ready for the season to recognizing success, this event will provide you with ideas, inspiration and fun to help create your best cookie sale ever! This is going to be an Altogether Awesome cookie season! During this webinar, we will be exploring new technology that is available for the 2018 Cookie Season including the brand new eBudde app, Booth Sale Recorder, and much, much more!
This is the second of a four part series for the 2018 Girl Scout Cookie Program and is geared toward Service Unit and Troop Cookie Chairs.